Top 5 Workplace Encounters With Futa Girls
Unexpected things happen in the workplace! How much do you actually know about your co-workers? You see them every day, but that does not mean that you actually know anything about their life. Well, there are many girls who are secretly hiding a massive boner in their panties. They just need a little push to unleash their horniness… and that is what Futanari XXX is all about.
If you enjoy watching sex scenes in the workplace, these videos are perfect for you. Sometimes, you can't wait until you get home. You just have to have sex with your co-workers or bosses. It does not matter whether you are in the office or not; the panties will come off. So if you are in the mood to see hot futanari girls fuck in the workplace, here are the top videos you should check out.
Stacy Cruz always had the hots for her boss, Veronica Leal. This is because Veronica is a strict and intimidating woman. She looks absolutely beautiful, too. Veronica was born in Colombia in 1993. Ever since she decided to join the porn industry, everyone's life has become better. We are grateful that she decided to share her talents with us, too.
On the other hand, Stacy Cruz is also a very pretty woman. She is from the Chezch Republic and was born in 1999. Although she is younger than Veronica, she still has what it takes to get your attention. Her skinny figure, dark eyes, and long hair are bound to get your attention… one way or the other.
In this scene, you get to mee the gorgeous Stacy. She is an office worker with a big secret. When the full moon comes, Stacy transforms into a horny futa girl. She has always hidden this fact. One day, it was only her and Veronica in the office. The two started talking, and Veronica shared that she knew all about her dirty little secret. This has taken Stacy by surprise!
This is when Veronica exposed her own dirty little secret: a big futa cock and vagina! Stacy was unable to refuse Veronica's orders, as the two engaged in loads of lovemaking. Starting off, Stacy will get down to her knees and start sucking that big hard futanari cock. She enjoyed every second of it and even got a nice mouthful.
After that, she will reveal her massive cock and drenched pussy too. Veronica will get on top and ride this beauty like there's no tomorrow. Of course, after a while, they will switch it up as Veronica shoves her big hard pole in Stacy's tight little ass!
Czech girls are exceptionally pretty, especially when they are covered in sticky white spunk. This time, however, we get to see the opposite. This gorgeous Czech girl will do the covering. Meet Jennifer Mendez, a beautiful Czech model and actress, born in 1999. She has a pair of massive tits and a pretty smile. There is no denying that she will draw you in and never let go!
In this video, Jennifer Mendez is a famous archeologist. She is also a teacher. In her class, there is one student who is not doing great with her grades. Her name is Rika Fane. This petite cutie was born in 2003, and she is also Czech. She is always eager to learn new things, which is why her porn scenes are so educationally arousing.
While talking to her teacher about her grades, Rika realizes that there is a dildo right on her desk. She is visibly confused and asks Jennifer why she has a dildo out in the open. Trying to cover herself up, Jennifer states that that dildo is actually an ancient artifact. It does not take long before Rika leaves, and Jennifer decides to have some fun of her own.
You get to see this beautiful babe undress and reveal her massive bouncing tits. She will suck that big cock and shove it between her tits. Eventually, she will suction it to the floor and ride it passionately. Jennifer will then realize that the artifact disappeared. While looking around for it, she starts to feel weird. It seems like the artifact is real, and she just grew a big pulsating cock!
Soon after, Jennifer meets Rika again. She decides to give her a better grade if she is able to show her what she is made of. Rika will drop to her knees and start sucking that big hard futanari cock. She will give it her all and make Jennifer feel good. Eventually, she will get on top and ride her like a true slut! If cowgirl was not enough, wait until you see her in doggy style, too!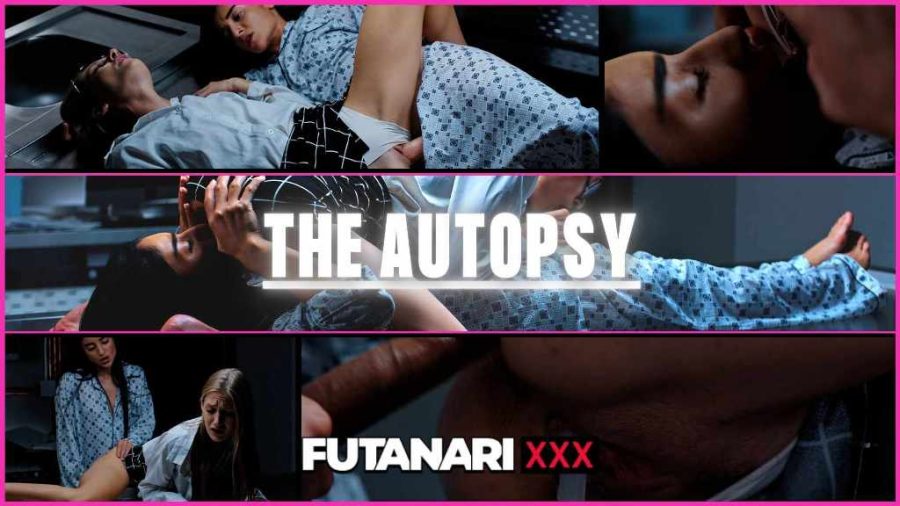 Meet Tiffany Tatum, a beautiful Hungarian girl who loves to have sex. She is a brunette cutie with a slim figure and a pretty face. Tiffany Tatum works as a cell biologist, and today, she is working on a top-secret mission. She needs to analyze an alien body found by NASA. While studying the parts of the corpse, she realizes something weird. The body has an erection.
Of course, seeing that through the camera was not enough. She needed to see that for herself instead. So Tiffany Tatum decided to go down to the lab and check out the corpse herself. The babe lying down is Ara Mix. A sexy Czech alien was born in 2001. She has an amazing body and a big hard futanari cock.
Upon revealing her big cock, Tiffany decides to touch it. This causes Ara to wake up. Tiffany is more intrigued than ever. So she gets on top and starts playing and sucking the big cock. Of course, Ara begins mimicking and returning the favor as they engage in sexy sixty-nine.
After that, you get to see the two babes lying beside each other, as Ara shoves her big cock inside Tiffany. Of course, Tiffany is thrilled with this experience. Nothing this adventurous ever happens at work. Now she has a story to tell, especially as she ends up filled up to the brim with delicious alien cum.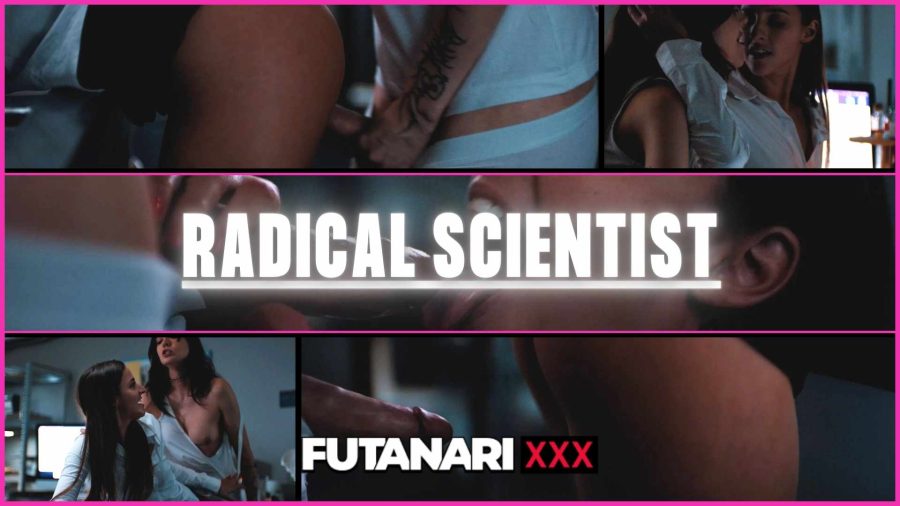 Do you like brunette girls? Well, Amirah Adara is a cutie nobody can resist. She was born in 1992 in Hungary. Ever since joining the industry, she was hired by many popular porn studios. Of course, this is not surprising when you see this beautiful girl in action. She loves to get down and dirty and will do whatever it takes to provide us with the hottest content.
In this video, she is paired with Catherine Knight. A gorgeous dark-haired girl with curves in all the right places. Amirah is a mad scientist. She is experimenting, trying to make the perfect body. This led to her assembling a body of her own. She got different body parts and stitched them all together. She then created a serum that would breathe life into her creation.
After doing that, she realizes that her creation Catherine has a big cock in her panties. How can this be? Upon closer inspection, Catherine wakes up. Amirah Adara was startled a bit but overjoyed by the fact that her creation worked. However, before she can actually react, Catherine will start kissing her passionately.
Amirah Adara was reluctant at first, but that changed fast! She will get down and suck her big futanari cock. After moisturizing it properly, she will get bent over and fucked in doggy, before she gets on top and rides like a true slut. In the end, you get to see her filled with lots of cum!
Known for her incredible rack and pretty face, you must have already seen Rae Lil Black in action. She is a pretty Asian girl! In this video, she is after her nemesis. Rae is on a mission to capture her enemy and take her back to the police station. When she sees this redhead girl enter an abandoned building, she follows her inside.
Looking around every room, she accidentally enters a chamber that closes behind her. The chamber is then filled with futanari gas, which causes her to grow a big futa cock. Rae is unable to resist her desires, and she starts masturbating. What he does not know is that her nemesis, Clemence Audiard, is right on the other side of the door.
This redhead girl is always up to no good. She opens the door and finds Rae unconscious. Her cock is still hard, so she decides to get down and ride her. Of course, this wakes up Rae as she ejaculates into Clemence. Because of the gas, Clemence grows a big hard cock too, and Rae can't resist but have a taste of her own.
Hardworking futanari girls love sex. They are always up to no good and will have passionate fuck fests whenever their cocks are hard. The above list has all the best workplace lovemaking scenes you will ever see! They all include beautiful babes and their hotter futanari co-stars.