Top 3 Real Futanari Videos Featuring Lovita Fate
Lovita Fate is a Czech actress and model. She was born in 1996 and is known for her incredible talent in AV movies. She started her career in 2017, after turning 21. One of the first shoots she did was with the film studio called Mile High. Because of her incredible talents, Lovita Fate was sought out by other studios. She ended up working with many popular names, such as Harmony Films, along with MetArt Network.
It's not surprising that everyone wanted to get this gorgeous girl in front of the camera. Lovita Fate is still active in the community and has made loads of incredible porn movies. However, did you know that Lovita Fate has a naughtier side? She is a big fan of futanari porn movies. This is why she has been featured in many of our Futanari XXX pornos.
Are you ready to watch futanari Lovita Fate get fucked? She is not only pretty, she is incredibly gorgeous and hot. This cutie will do whatever it takes to get your attention. With her talents, it's really not surprising why everyone falls in love so easily.
Lovita is also quite short, benign, around 160cm, and about 54kg. Her hair is usually bleached blonde, and her figure is incredibly attractive. But what makes Lovita Fate futa porn movies so darn addictive is her willingness to give 100% whenever she is in front of the cameras! She's been featured in many porn movies, but here is a list of her hottest pornos on Futanari XXX.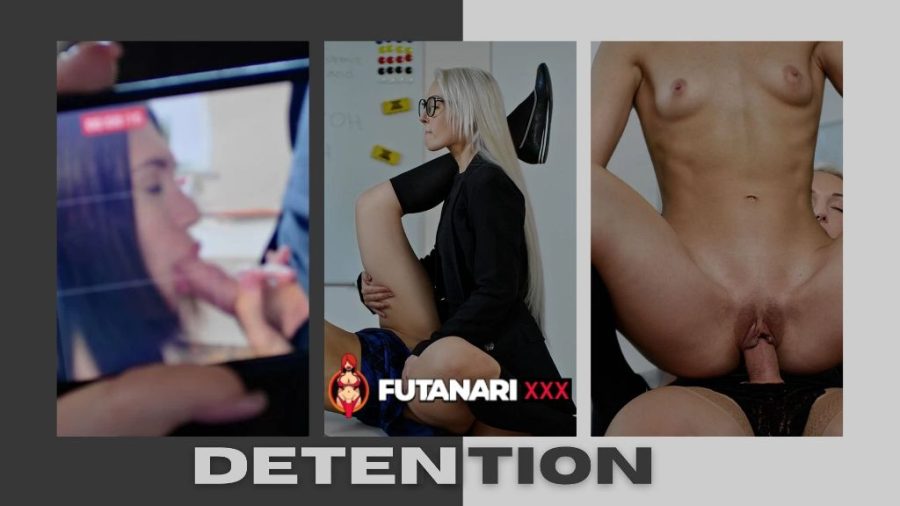 Apparently, dressing up as a teacher made Lovita Fate look even hotter! She has a neat teacher outfit and is ready to give her naughtiest student detention class. This is a Lovita Fate real futanari video, as she is the futa queen! As the detention starts, her student keeps crossing all the boundaries. Her name is Jadilica, and she is quite the looker, too. This quite is slim, sexy, with perky nipples and a great ass. She will start asking Lovita Fate to let her pass all her exams, having an evil smirk on her face.
Of course, this is something that absolutely enrages Lovita Fate. She does not like when students disrespect her, and she is ready to give Jadilica a piece of her mind. However, this is when Jadilica stands up and reveals that she knows her dirty little secret. She knows that Lovita Fate is actually a futanari and has a massive cock in her panties. Lovita does not want that to get out, so she decides to let her student do whatever she wants.
Jadilica takes this opportunity and gets down to her knees. She is incredibly skilled in the art of cock pleasing, and she is about to demonstrate her impressive skills. Watch her wrap her lips around Lovita Fate's hard boner, and give her a super sloppy blowjob. This got Lovita Fate super horny, so she decided to bend her over the table and shove her dick deep inside her wet snatch. Of course, Jadilica loved every second of it!
It looks like these two forgot that they were in school because they were quite loud and passionate. Jadilica rode her cock in cowgirl, too. That is actually her favorite position. After loads of passionate emotion and lots of hardcore dicking, Lovita Fate ended up planting her futanari seeds deep inside Jadilica's tight twat. This is one of the hottest Lovita Fate futanari videos you'll ever watch. So don't hesitate to check it out!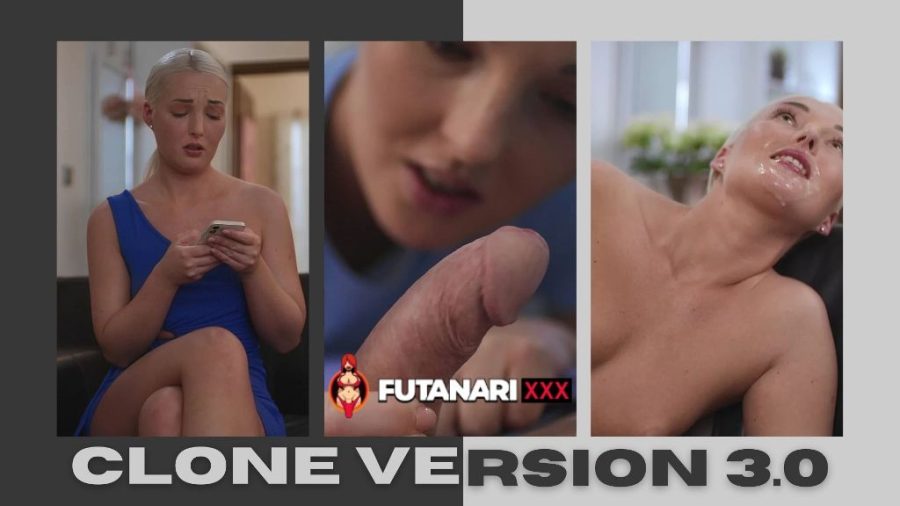 Lovita Fate is a cute girl with lots of horny needs. She loves to be fucked hard and is eagerly waiting to hear from her boyfriend. She was feeling horny the whole week, so this meeting was highly anticipated. But that is where it all came crashing down. Lovita Fate got stood up… again! Her boyfriend already did this once in the past, and that made her incredibly sad. But, this time, Lovita Fate decided not to let that get to her. Instead, she will browse for another potential mate, and that is how the naughty Lovita Fate futa XXX porn movie starts.
What better way to meet men for hookups than to browse dating apps? Lovita Fate decided to start swiping yes to everyone. This is when she came across an app that provided her with a different experience. The ad promised to deliver an exact replica clone 3.0. However, this clone had intimate settings, so she could basically have passionate sex with herself. How could she possibly say no to this experience? Of course, Lovita Fate decided to swipe yes. After a while, nothing happened, so she went to bed.
Tomorrow morning, after entering the living room, she was startled. There was a clone of herself sitting on the couch. It looks like the ad was not a hoax. This clone told her all about the program and that if she was feeling lonely, all she had to do was initiate the intimate setting. That is exactly what Lovita Fate decided to do. She turned on that setting, and the two started getting naughty.
Soon, Lovita Fate found out that the clone was not actually an exact replica. Instead, it had a big juicy futanari cock. This is a Lovita Fate real futanari clip, where you get to see her fuck herself. She will give her clone an amazing blowjob. This will make her clone's cock ultra-hard. So Lovita Fate will get on top and start riding. Who knew that riding a replica of yourself would be so hot? Well, you get to see Lovita Fate get fucked by her clone, which means you get to watch double the naughty trouble.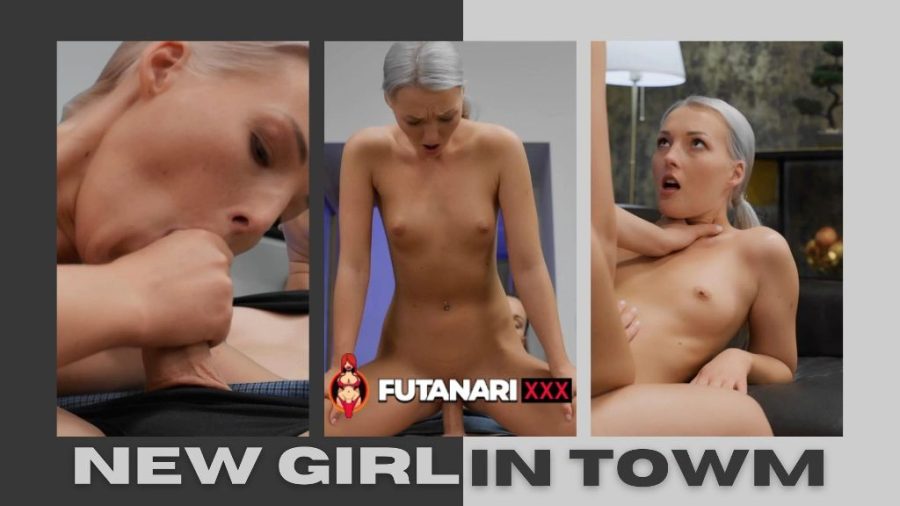 Lovita Fate is new in town. Since she does not know anyone, she is feeling incredibly lonely. But she was lucky enough to make one friend. Her name is Marie Berger. She invites her over for drinks, and Lovita Fate is happy to come along. The two share a drink and swap stories. It seems like even though Lovita Fate is absolutely breathtaking, she can't get any dicking. Too bad that she is not into women because she would have jumped Marie as soon as she saw her. Marie is quite a stunner, too.
Lovita Fate is jealous of Marie's looks, saying that she might get some if she was that beautiful. This is when Marie makes sure to know that Lovita Fate is pretty and that she is interested in fucking. But Lovita is not into women… is that a problem? It might seem like it is until you find out that Marie has a big raging futanari cock. Lovita Fate futanari videos are always unpredictable and quite addictive.
As Marie takes out her massive futanari dick, Lovita Fate can't stop staring at it. She was feeling super horny the past week, but she could not find anyone to fuck her. So as soon as she saw Marie's big cock, she decided to jump on that opportunity. The two hotties began to passionately kiss. Marie slips her hand down Lovita Fate's pants and starts playing with her delicious button. It seems like Lovita was already wet before Marie started playing with her.
Lovita Fate will then take Marie's hard cock and put it in her mouth. It looks like this girl is quite an amazing cock sucker, and she is willing to demonstrate her hot skills. But instead of cumming in her mouth, Marie prefers to fill her up. So she will bend her over in the doggy and start pounding hard. Lovita will eventually get on top and ride in a cowgirl, just to be flipped over by Marie once again. She will fuck her tight little pussy while choking her at the same time.
In this Lovita Fate futa porn movie, you get to see her completely filled with cum. After so much hardcore shagging, Marie will plant her seeds deep inside Lovita Fate's drenched cunt. As Lovita stands up to put her panties back on, you can see how much cum is dripping out of her snatch!
It does not matter if you want to watch Lovita Fate in the role of a futanari or you'd prefer to see her get fucked by one… Lovita Fate has done it all. This gorgeous blonde babe is amazing. She knows all her best angles, and she is quite great at cock pleasing. She is also incredibly talented when it comes to pussy pleasures, as well.
You get to watch Lovita Fate futanari porn movies as much as you want. They are quite addictive and arousing. Visit Lovita Fate's page on Futa XXX, and you will get to see all the videos this particular pornstar has starred in. Considering her amazing pleasing talents, you'll be missing. So make sure to visit her naughty page and watch her get fucked in all kinds of futanari scenarios.