Most Passionate Futanari XXX Videos
Futanari girls love to have sex! Many of them have incredible on-screen chemistry, and how could we not showcase that in the best light? On Futanari XXX you get to watch many beautiful women of all shapes getting fucked by futanari girls. But instead of just hardcore fuck fests, there are many passionate and sensual lovemaking scenes. If you are into the more passionate sexual fantasies, here are the videos you should check out on Futanari XXX.
Agatha Vega is a gorgeous beauty born in Venezuela in 1997. She starred in loads of amazing porn movies, showing off her irresistible talents. You can find her on many popular porn websites, and that also includes Futanari XXX. For this role, Agatha Vega has grown a big futa cock. She looks absolutely stunning with a hard woody in her pants.
After going to a casting show, she realized that the judges wanted somebody younger and slimmer. This really got her down, considering she works on herself a lot. This much stress is not good for anyone. Agatha needs to find a way to relax… and that is where May Thai steps in!
May is a gorgeous Thai girl, born in 1997. She joined the industry back in 2017 and has since created a lot of masterpieces. In this video, however, she decided to help her friend feel better. As she drops down to her knees, she will whip out Agatha's massive cock and start sucking. May is actually an amazing cock pleaser, and she will demonstrate that in this video.
The dimmed lights, the atmosphere, and the sensual moaning make this video so irresistible. After she moisturizes Agatha's hard cock with her spit, she will get fucked, too. Starting off with a hot missionary, then going sideways, and finally testing out doggy style. Are you ready to watch May and Agatha engage in loads of sensual fucking?
What would you do if you constantly had vivid dreams of your past sex life? Well, Emiri Momota decided to make those dreams come to life. She is a petite Asian girl born in 1996. Every night, she dreams about being the Egyptian Queen. Before her husband goes to war, the two of them engage in loads of passionate fucking.
After she had the same dreams so many times, Emiri Momota decided to seek help. She visited a psychic called Ivi Rein. She is a gorgeous blonde with amazing powers. She explains to Emiri that this is not just a coincidence. The dreams she's been having are actually her past life. That is something she already lived through, which is why she is so connected to them.
There was only one way to get rid of the repetitive dream, and that was to summon her husband and have sex. Ivi said that she could do that, but her husband would be channeled through her body. As soon as that happens, Ivi grows a big futa cock, and Emiri finally gets to talk to her naughty husband.
She gets down to her knees and starts sucking that big hard pole, moisturizing it for what is about to cum. After a while, she will get out and start riding in cowgirl. It won't take Ivi long before she fills her up with loads of cum. But futa cocks work differently, and soon after Ivi can go for another sexy round!
After losing her entire family in a car crash, Kazumi was left alone with a fortune. She was tricked into marrying a guy who only wanted her for her inheritance. Now, she was trapped in a sad marriage that she wanted to get out of. Kazumi is a pretty Asian cutie born in 1997. She is always eager to give her all when fucking, so she is a great addition to Futanari XXX.
Kazumi is leading a rather sad life, but that is about to change. The handmaiden has arrived. Her name is Jia Lissa. She is a Hungarian actress and model, born in 1996. This beauty has filmed a lot of porn movies on futanari. Known mainly for her series called the Jiology Lab, you must have definitely seen her here. If not, get ready for something incredibly alluring.
These two gals had an immediate attraction to each other. It seems like they fit each other's naughty needs just perfectly. After Kazumi told Jia about her troubles, Jia decided to make her feel better. You get to watch these two girls passionately make out in bed. Jia will go down and give Kazumi a delicious oral experience. After that, they will engage in sixty-nine!
Of course, this was all in preparation for something naughty. Soon you will get to see the gorgeous Asian babe get on top and ride that big futa cock. Kazumi looks incredibly sexy in cowgirl, and it won't take Jia long before she ejaculates deep inside her pussy!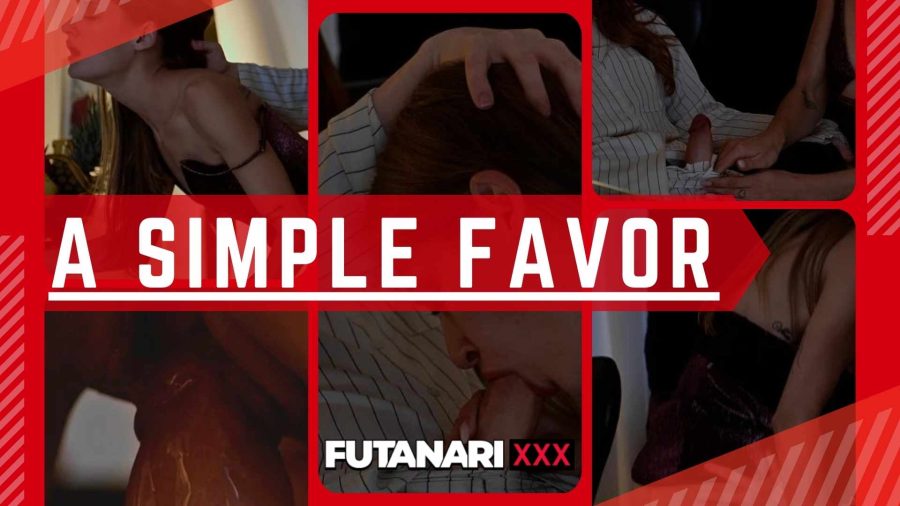 What happens when you put two beautiful Hungarian girls in one scene? You get to enjoy incredible horniness and action. But now, there is also a lot of passion. Here, you get to watch the gorgeous Jia Lissa again. She is paired with a beautiful girl named Tiffany Tatum. She is a blonde with a pretty face and incredible skills when it comes to cock pleasure. This is great because Jia is a futanari once again!
Tiffany Tatum and Jia are good friends. They share a lot of things, and Tiffany comes to Jia to tell her that her husband does not want to fuck her at all. At first, Jia thought that it might be because Tiffany did not have any skills. So she gave her a couple of tips and let her go back home. But soon enough, Tiffany came back, crying. Her husband refuses to give her any attention, and she doesn't understand why.
To cheer her up, Jia makes a move on Tiffany, and she doesn't refuse the advances. Instead, Tiffany is intrigued by the sight of Jia's big futanari cock. She whips it out and starts sucking like there's no tomorrow. This is when Jia realizes that Tiffany's husband is a fool. This girl is beautiful, sexy, and passionate. She knows how to please, and she loves sex.
After filling her mouth with lots of futanari spunk, Jia will flip her around and bend her over the couch. She will shove her big hard cock in her pussy and start pounding passionately. Eventually, the two of them will switch to a cowgirl position, and Tiffany will get her pussy filled with spunk.
What happens when you wrestle with your bestie and you suddenly feel her big hard cock? Well, these two cute girls were having a fun wrestling match on the bed. You get to see the gorgeous Tiffany Tatum get on top of Eden Ivy as the two of them giggle and have fun. But, while wrestling, Tiffany will realize that Eden has something hard in her pants. All that wrestling with this beauty made her super hard.
Eden is a sexy babe with lots of tattoos. She looks quite badass, but she is actually a softie for Tiffany. Once she realizes that her friend is a futanari, she just cannot keep her hands to herself. She needs to see her cock and test it out. Why not go for a ride?
Starting off, they will make out, and Eden will finger her tight little pussy. These two will moan and enjoy themselves to the fullest. Of course, Tiffany really wants to have a taste. So you get to see her get down and suck Eden's big hard cock. She will give her best, and that will make Eden even harder than before.
As she spreads Tiffany's legs, you get to see her drenched, shaved pussy, just throbbing for some action. However, without hesitation, Eden will shove her cock in her ass instead. That is a nice surprise. She will then flip her around and fuck her in a doggy style while holding her hands behind her back.
In the end, you get to see them engage in some hot sixty-nine, just to end it with a neat cumshot. These two cuties have amazing chemistry, and they look great together. They both have lots of tattoos, and they love to taste each other.
If you enjoy watching passionate porn movies. Futanari XXX is all you need. Here, you get to find all kinds of videos covering many arousing fetishes. Of course, every single video will feature at least one beautiful futanari girl. All the videos mentioned above feature beautiful babes who enjoy passionate fuck fests.
However, the more you browse through Futanari XXX, the more passionate scenes you will find. You can enjoy watching loads of popular pornstars fucking and having their first futanari experience. Take your sweet time and explore. The right futanari girl is just waiting for you, and she is probably having lots of passionate sex!